BOOK FEST at Parklands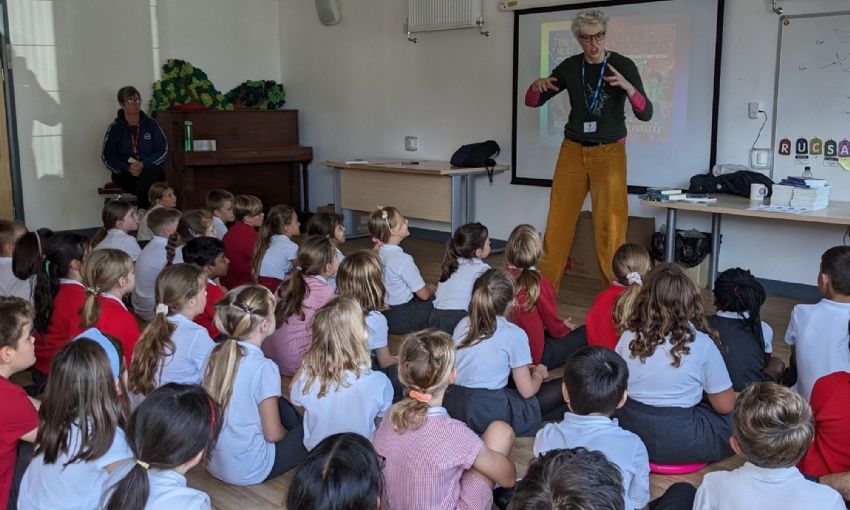 We were so lucky to welcome the Author Iszi Lawrence into school last week as part of Chichester Book fest.
All of the children in years 3 and 4 got to meet the very famous Iszi Lawrence. We were all inspired by her amazing creativity and all received a signed copy of her book 'The Time Machine Next Door.'
We are really enjoying reading her story. I wonder what she will write next?